Camera Trader - FREE Camera and Camcorder Classifieds!
Welcome to Camera Trader Australia - Buy, Sell or Trade your second-hand, used or refurbished photographic gear for free.
To view the listings from a specific category, select one of the categories displayed.
To contact the sellers or sell an item, first register, then login.
Featured Listings
Latest Listings

Nikon ED AF-S VR Nikkor 300mm f/2.8G IF The ultimate SPORT/WILDLIFE...
(NSW) Mortlake - 25 May 2020 11:11 am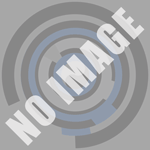 Turning and turning in the widening gyre The falcon cannot hear the...
(NSW) Berowra - 16 March 2020 10:45 am

Leica M240 body only, in good condition, come with whatever in the picture...
(NSW) Sydney - 13 March 2020 11:57 am
Events & Exhibitions
NO EVENT LISTINGS TO DISPLAY